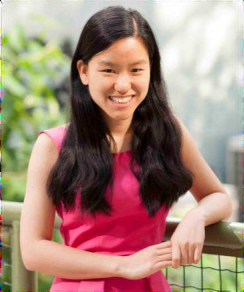 Specialty: Entrepreneurship
Why Robogals: Working with cool
people to make a difference.
The Finance and Governance Committee oversees financial reports and audits, manages risk and compliance issues as well as the maintenance of policies to support Robogals. 
Ellen Connor (Chair)
Janelle Dixon
Mark Parncutt
Swee Yue Tan
Richard  Tan (Company Secretary)
The People and Cultures Committee assists the Board and Robogals by oversight and reviewing key human resource management, culture systems and practices for Robogals global. 
Katie Rizk (Chair)

Janelle Dixon
Alexandra Parkinson
Nathalie Moss

Sara Yamabe
The Education Committee is responsible for the guidance and support of the development of education aspects in the Robogals strategy. The committee provides advice on the quality of Robogals' workshops and curriculum. 
Emma Love (Chair)
Janelle Dixon
Sam Cheah
Jade Moffat
The Partnerships Committee supports the development and delivery of Robogals' partnership strategy in collaboration with our stakeholders. The committee further identifies and pursues opportunities for funding with Robogals.  
Madeleine McManus OAM (Chair)
Janelle Dixon
Dr Collette Burke
Dr Peter Rogers
Lauren Streifer