Specialty: Engineering Leadership
Why Robogals: I'm passionate about making a difference in gender equality in STEM & so is Robogals, a perfect match!
Why Robogals: Encouraging girls
interested in engineering, like myself,
to take  on an exciting career in STEM
Why Robogals: So girls can see
engineering as a potential career path,
and enjoy it as much as I do!
Specialty: Legal
Why Robogals: Because everyone should be equally empowered and STEM is the future.
Specialty: Academia
Why Robogals: Marita Cheng — what else do you need??
Specialty: Not-for-profit Leadership
Why Robogals: Because we need women to help engineer a positive future.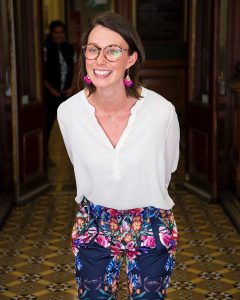 Specialty: Social Policy
Why Robogals: To encourage young girls to be involved in designing the future of our communities. 
Specialty: Finance
Why Robogals: To help girls see STEM  as a real career choice
Specialty: Entrepreneurship
Why Robogals: Working with cool
people to make a difference.
Ellen Connor (Chair)

Dayle Stevens 
Fiona Borrelli (Chair)

Mark Parncutt

Ellen Connor
Dayle Stevens (Chair)

Lauren Sayer

Madeleine McManus

Melissa Donald 

Leisa Rennie
Mark Parncutt (Chair)

Ash Peplow Ball 

Lizzie Brown

Jamie Evans

Lauren Sayer

Madeleine McManus